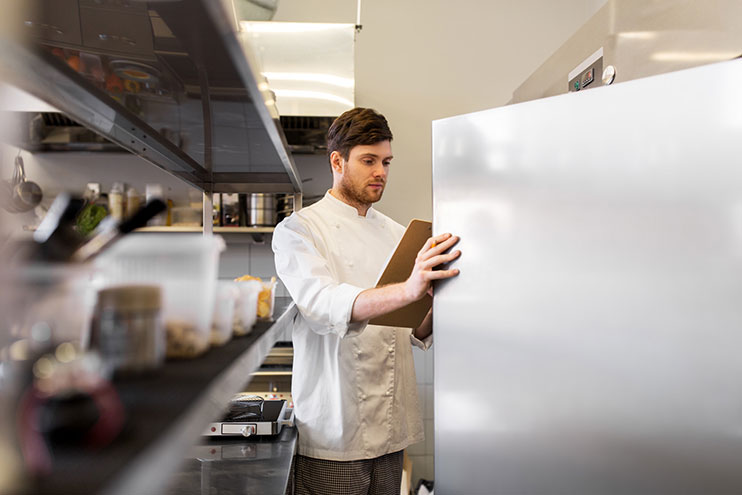 Types of Fridges: A Commercial Fridge Buying Guide
Refrigerators and freezers can both enhance the quality and speed of service of food and drinks. But there's a huge range of refrigeration units available that different restaurants and venues can choose from to cool ingredients and beverages.
When running a business, it's essential to find the right configuration of door type, size, and compressor to suit your needs. If you're not sure where to start, we're here to help.
The following are common types of fridges available on the commercial market. Keep reading.
Walk-In Units
A walk-in unit can be described as a refrigerated storage room. There's plenty of space to store big and bulky items outside or at the receiving bay. This helps keep a large number of ingredients cool while preventing heavy foot traffic from building up in a commercial kitchen.
Walk-in units are typically used for crates of ingredients, meat, poultry, fish, and produce. Establishments that use walk-in units are usually large fine-dining restaurants, hotels, grocery chains, and hospitality venues.
Reach-In Units
Reach-in units are usually made with one, two, or three sections. They're used in many types of establishments and are very common.
Most commercial kitchens use multiple refrigeration units. This includes reach-in units that store prepared items for the whole week and another that holds plated and prepared dishes for the day.
As reach-in units are stored in the kitchen, this helps increase both prep and service times.
Reach-in units can store many ingredients and dishes, including prepared or plated meat, poultry, produce, sauces, fish, condiments, and garnishes. They're typically used in casual and fine dining restaurants, cafeteria kitchens, and casual and fast-food chains.
Merchandisers
Merchandisers are available with glass doors, and they're prevalent in grocery stores and markets. They're designed to enable customers to look at the product while it's inside the refrigerator. Choose a model with various sections and a narrow shape to help increase aisle space.
These types of units are typically used for packaged foods and beverages. They're popular in grocery stores, liquor stores, convenient shops, and grab-and-go shopping markets.
Display Cases
Display cases are another type of popular commercial fridge. They're similar to merchandisers as they allow customers to view products while they're cool.
Bakery display cases can hold anything from pastries to cakes. Deli models often cool meats and cheese.
Display cases are popular in bakeries, delis, grocery stores, and convenience shops. They may also be used in liquor stores and grab-and-go markets.
Undercounter Units
Another common unit for commercial refrigeration is the undercounter unit. This type of refrigerator can be used in commercial kitchens to hold small ingredients for food preparation and plating. Or, they can be set under the counter at a bar to store drinks.
Choose a model with stainless steel or glass doors if you'd prefer the fridge to work as a compact merchandiser.
Undercounter units are usually used for packaged snack foods and ingredients and drinks. They're commonly used in taverns, cafes, offices, restaurant bars, and break rooms.
Back Bar Coolers
Back bars are similar to an undercounter unit as they're typically used to chill beverages like wine, soda, and beer. Most models have two or three sections, but you can find options with just one section or up to four sections.
These refrigeration options can be used for most types of beverages and are commonly used in taverns, restaurant bars, lounges, and cafes.
Prep Tables
Prep tables are found in a prep station. They allow you to cool prepared ingredients in one place. For example, a pizzeria can use a prep table to refrigerate all its toppings and access them while creating a pizza.
A prep table can also be used for prepping sandwiches, salads, and other dishes that need to be assembled. They're ideal for storing toppings, sauces, dressing, fixings, and other ingredients.
Prep tables are suitable for places serving pizza, sandwiches, salads, and other dishes with pre-prepared ingredients.
Other Features To Consider
There are some other features to consider when choosing a commercial fridge.
Removable gaskets create the airtight seal around your fridge's door that keeps cool air locked inside. Some units have an easily removable door gasket, so it's easier to clean and sanitize the refrigerator.
Digital thermostats are another feature to consider. Many newer types of reach-in refrigerators have a digital thermostat. These offer more accurate readouts and make it simpler to monitor and change temperatures.
They're useful because they typically lead to lower service fees and fewer maintenance calls.
You should also consider specification line vs. standard duty. While all commercial refrigerators and freezers are created with the demands of fast-paced food service operations in mind, specification line reach-in units offer premium features.
A spec line product usually provides more sophisticated temperature controllers and a bigger selection of exterior and interior options. They also offer other upgrades in design and construction featured compared to a 'standard duty' unit.
Types of Fridges: Which Is for You?
There are many types of fridges available for commercial use used for different reasons. The key to keeping your commercial fridge or freezer for a long time is by performing regular cleaning and maintenance on it.
Be sure to regularly clean and maintain your units, and you can significantly reduce service calls, potentially avoiding spending hundreds of dollars on repair.
Here at Snowmaster, we provide a wide range of commercial fridges for many types of establishments in Australia. Please have a look at our wide collection here and find the right units for your venue.