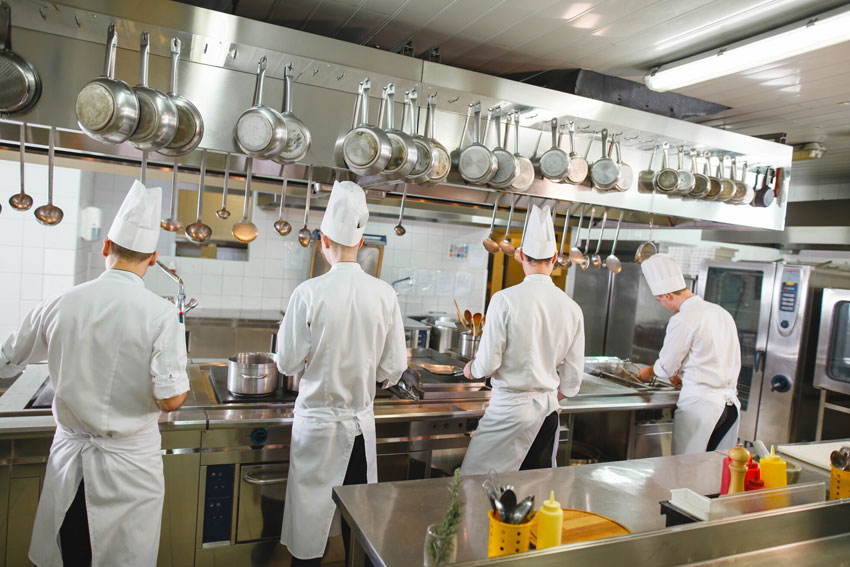 Top Questions to Ask When Buying Commercial Cooking Equipment
When you're starting a restaurant, it is not easy to consider everything you'll need. Even if you're only adding or replacing one or two pieces, there's a lot to think about.
Don't be taken in by flashy new models or big splashy advertisements. After careful consideration, make this decision with your head.
Do you know the top questions to ask when buying commercial cooking equipment? Read on this commercial kitchen equipment buying guide to learn.
1. What Are the Short and Long Term Operating Costs?
Every piece of equipment comes with operating costs. You should find out the operating costs. You can have the costs broken down into short-term and long-term.
The price tag for the equipment is only the start of the costs. Look into other costs such as taxes, setup costs, and transportation.
Identifying operating costs is essential since they'll help assess the capital you need to generate revenue.
Any increase in operating costs means a decrease in your profits.
It would help if you also looked at the power source for the equipment. Your goal should be to get a machine whose power source is available. This will help in power source costs minimization.
2. What Menu Items Can Be Produced and Store in the Equipment?
Commercial cooking equipment is versatile in storing and producing multiple items. Don't focus on the storage and production of your menu at the moment. Consider looking into the future too.
You might think of adding new foods to the menu. You shouldn't have to go back to the stores to purchase other pieces of equipment.
Looking into this aspect will help you minimize possible expenses in the future.
3. Do I Have Room for It?
Are you looking to start a restaurant or upgrade your restaurant equipment? If you're, have a clear picture of the kitchen floor plan and the space available.
The best commercial kitchen equipment is available in a variety of sizes and types. Before you purchase, think of where you plan to put the machine. Think of how the placement will affect the flow of your kitchen.
Don't only think of the size of the equipment but also account for a couple of inches around the machine which will be occupied by wiring and pipes.
Many business owners have previously made purchasing kitchen equipment too large or too small for their spaces. Such a mistake ties one down to a liability instead of offering a solution.
4. Is the Kitchen Equipment Energy-Efficient?
Commercial kitchen appliances consume more energy compared to domestic appliances.
It's advisable to have an expert to help you identify the best commercial kitchen equipment for your needs. Have professionals identify appliances that are energy efficient.
Before you purchase, look at the energy star rating of the equipment. A piece of equipment rated poorly indicates it will consume a lot of energy.
This aspect will determine the amount of money you will be paying for your electricity bills. Choose wisely to minimize the cost of bills.
5. Which Brand to Go for?
Different brands manufacture different appliances. Brands are known for specific reasons.
Some brands are known for their quality products. You'll come across brands known for being expensive.
Before you make a decision based on the equipment brand, do research. Reach out to other restaurant owners. Figure out the brand they prefer and why.
Identify the durability and the costs related to the specific brand. Identify the value of the different brands.
Purchase appliances of the same brand to avoid incompatibility issues.
Take time and read the reviews online. A good manufacturer has a good long-term relationship with their customers.
When deciding on a brand, seek assistance from kitchen equipment suppliers. Most salespeople offer recommendations for what is good.
When seeking advice, ask about the quality, ease of use, and availability of spare parts in the market.
6. Does the Equipment Have a Warranty?
A warranty shows that manufacturers believe in what they are selling.
Most sellers offer warranties because they are confident in the quality and functionality of the machines.
Before buying a machine based on a warranty, look into the terms. Know when the warranty will apply and what will be covered.
You'll come across suppliers and manufacturers who will offer free repair labour, but you'll be needed to buy spare parts.
Aim at buying the machine from professionals that are reasonable with the warranty terms. If your equipment breaks down within the given duration, you should access free repair services and parts.
7. What Maintenance Is Needed?
When buying the best commercial kitchen equipment, be prepared for its upkeep and maintenance. You don't have to wait for your machines to break down to have them maintained.
As a restaurant owner, research how often your kitchen equipment should be inspected. Regular maintenance promotes safety. During the maintenance, faults will be detected.
Maintenance promotes the efficiency of the machine. Your employees will not in any way have a hard time when in the kitchen. A piece of well-maintained equipment helps in reducing electricity bills.
Regular maintenance will help you meet the local codes. You'll not be at risk of experiencing fines and shutdowns on your business.
Many business owners consider maintenance expenses costly, but ignorance will even cost them more. Regular maintenance will give you peace of mind. There is a guarantee of functional machines at all times.
Buy the Right Commercial Cooking Equipment Today
Picking the correct catering equipment has additional benefits for your company. And apart from quality, they are simple to use and will need little maintenance. When purchasing commercial cooking equipment, use the questions above as a guide.
Are you in Haberfield, Australia, looking to buy commercial kitchen equipment? If yes, contact us today and enjoy our outstanding deals.