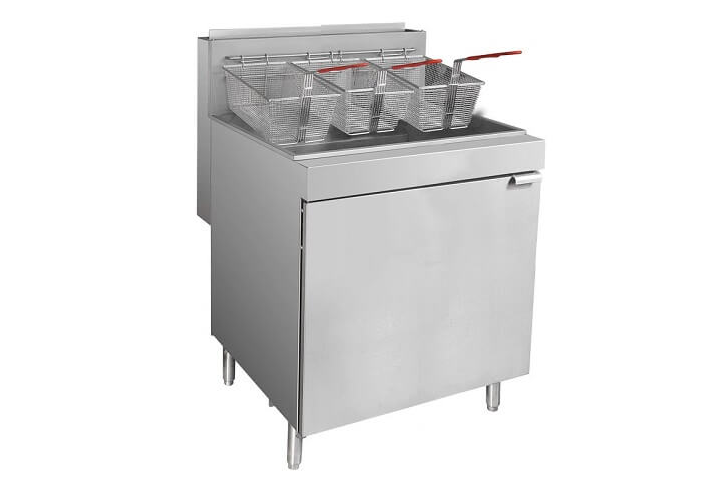 Buying guide for deep fryers
Commercial deep fryers are important for food establishments which require deep frying like frying chips, fish, doughnuts or chicken daily. Before investing in such important catering equipment, you need to understand the features and limitations of the machine to obtain the desired results. In this article, you'll learn how to buy the right deep fryer for your restaurant or café in Australia.
Types of Fryers
There are two types of fryers available in the market – Benchtop Fryers and Free-Standing Fryers. The Free-standing fryers produce higher output and take up more space than smaller countertop versions. Benchtop Fryers, on the other hand, consume less space and are ideal for all types of food establishments. You can also find other specialized fryers like doughnut fryers, which are designed for very narrow, very specific tasks.
How to Choose the Best Deep Fryer?
Here are a few features and benefits which you must consider while buying the perfect deep fryer for your commercial kitchen:
Power and Capacity – The power and oil capacity of the fryer is the first thing you need to consider while buying a deep fryer for your commercial kitchen. A higher power deep fryer generally heats up faster, therefore, more food can be cooked in a smaller time. On the other hand, if you want to use a fryer for occasional small batches, a smaller fryer would probably be the best option for you.
Power type – Choose between gas or electricity power type. The most powerful versions require a direct, permanent hardwired connection to the mains to operate effectively. Choose according to your preference and the availability of a gas or electricity connection within your business.
Single tank or twin tank – Most of the commercial deep fryers are available in single or twin tank configurations. Twin tank fryers have the advantage of independently frying two separate food types at different temperatures without the risk of cross-contamination. Besides, a twin tank fryer is sometimes considered more efficient than a single tank. But a single tank fryer, on the other hand, can accommodate larger or more frying baskets, allowing bulk frying during rush hours.
The number of baskets – Fryers having multiple baskets allow you to cook several dishes simultaneously, but in smaller quantities as compared to large single basket fryers.
Manual or Programmable – Choose between manual or automatic configuration. Many programmable commercial deep fryers have the option to notify you when the cooking is completed, or even raise the fryer basket for you once the food is cooked. This type of fryer might cost you more, but they can save you a lot of time, and food wastage is reduced.
Running costs – The cooking oil is the costliest ongoing expense when operating a deep fryer. Once the oil is used, the quality and taste of fried food can deteriorate, so oil should be changed regularly. Therefore, invest in a modern deep fryer that is designed to extend the life of its cooking oil by intelligent filtration or by implementing cool zones. You can extend the oil life by manually removing food debris using lifters and skimmers.
Size – Commercial deep fryers are available in a huge variety of sizes, so, it's important to make sure the fryer will fit into position when it arrives.
Cleaning & Maintenance – Cleaning a commercial deep fryer is one of the most time-consuming tasks, so it's important to consider the cleaning and maintenance time when buying a deep fryer. The best way to remove old oil is by using a front-mounted drain valve. Just make sure to leave the oil to cool sufficiently before draining and use a suitable receptacle for oil collection, such as a stainless-steel bucket. If your fryer doesn't have a drain valve, remove the oil tank and heating elements to make draining and cleaning easier.
Summing Up
We hope this guide will help you select the best commercial deep fryer for your restaurant and cafe in Australia. Search online for the best commercial deep fryers in Australia and buy a unit based on your commercial needs.