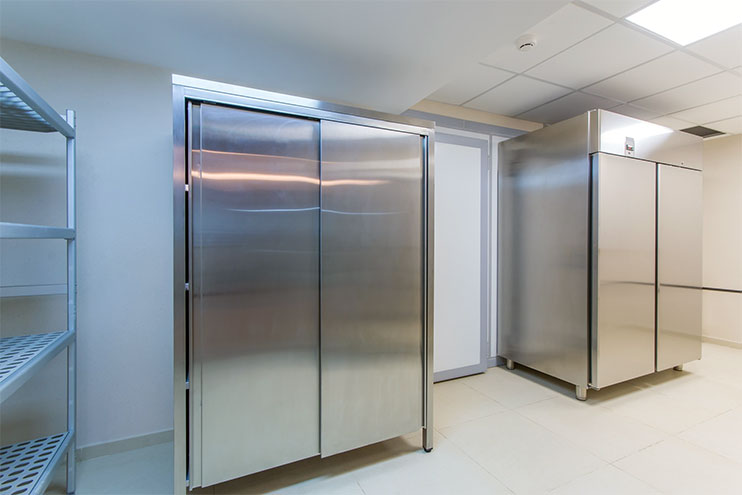 Everything You Need to Look For When Buying a Commercial Freezer
As a business owner in the food and beverage industry, you absolutely need a commercial freezer.
But with so many options, how do you choose the right one? Keep reading to learn more about how to choose the best commercial freezer for your business needs.
What Type of Freezer Do You Need?
The first thing you should decide is what type of freezer you need. Each model comes with different benefits including a variety of features for storage and display.
Some of the most common options include:
Chest freezers
Undercounter freezers
Worktop freezers
Glasstop freezers
Chef bases freezers
Solid door freezers
Display freezers
Glass door freezers
Roll in and rack freezers
Blast chillers
Walk-in freezers
Consider Size
One of the most important factors to consider when choosing a commercial freezer is the size of the unit and the size of your kitchen space. Commercial freezers can take up a lot of space. While a bigger freezer means more storage space, it can also mean less space for moving around the area.
When looking at different models, you should always compare the dimensions to your floorplan. Once you determine whether a model can fit in your space, you need to evaluate the storage capacity it offers.
You want to find a balance between being able to store everything you need and avoiding too much extra unused space. While it can be tempting to choose the option with the most space, if you aren't going to use it, you could be wasting money on energy costs.
How Many Doors?
When choosing the right commercial freezer for your space, you'll need to decide on a number of doors. Commercial freezers can have one, two, or even three doors. Each model will be a different size and come with a unique amount of storage space.
Doors on commercial freezers usually swing or slide open. They often have automatic closing mechanisms to help you conserve energy. Models with doors that slide take up less space than those with doors that swing open.
Swinging doors can block walkways.
If you're in a tight space, you might want to choose glass doors. With transparent doors, you can easily see your product inventory without having to open and close the unit's doors. This can save space and energy.
The Condenser
Commercial freezers feature a condenser that works to maintain temperature settings. Condensors are either mounted on the top or the bottom of the unit. The optimal location of the condenser is important and depends on your needs.
In general, top-mounted condensers are preferred because they last longer and are safer. They work best in cooler rooms. They also tend to be more expensive.
On the other hand, bottom-mounted condensers are better in warmer rooms, like commercial kitchens. They are more convenient when it comes to accessing the unit's contents and they don't have to work as hard to stay cool.
What Features Are You Looking For?
You have a lot of options when choosing a commercial freezer. Different makes and models offer different benefits. Choosing the right freezer for your needs can help you get the most out of your investment.
Before you purchase a commercial freezer, you need to consider which features you can't live without. This will point you in the right direction.
For example, if you need a reach-in freezer, you might look for a model with removable gaskets. These will help you keep your freezer clean and ensure the adhesive on the doors stays in good condition.
You might also want to look for a model that includes a digital thermostat. This can help your employees monitor the freezer's temperature and stay in compliance with food safety guidelines.
If you need a lot of storage or need to store food for longer periods of time, you might opt for a roll-in freezer. These models have racks that can be moved depending on your needs and work well to accommodate large numbers of guests.
You might also want to consider features including extra-large doors and quick freeze capabilities.
Consider Energy Usage
Commercial freezers are designed to be used constantly, so you want to take energy usage into consideration. The model you choose could end up raising your utility bill.
Choosing the right model can help you save money and reduce your carbon footprint. You can find more information about energy ratings here.
Buy From a Trustworthy Company
As with any other product or service, you should purchase your commercial freezers from a trusted and reputable company. Where you buy from can make all the difference when it comes to value and reliability.
When you're ready to buy a commercial freezer, the brand you buy from is as important as the make and model you choose. You want to buy from a manufacturer you can trust and who makes high-quality products. Purchasing a commercial freezer is a long-term investment and choosing the right one is important for the success of your business.
While you want to get good value for your money, you don't want to choose a cheap option just to save money.
Be sure to check out the warranty for the products you're interested in. Commercial freezers require regular maintenance and upkeep over time. You should be prepared to eventually make repairs and replace parts.
A trusted manufacturer or authorized reseller will offer a good warranty program. This can help ensure repairs don't cause unnecessary stress.
Purchasing a Commercial Freezer
Commercial freezers are a staple of any foodservice business. Doing some research and taking stock of your needs can help you choose the best commercial freezer for your business.
We sell a variety of commercial food storage products that are sure to fit your needs. Click here to browse our inventory of high quality and affordable commercial freezers.